I'm looking around in blog land and there are so many awesome things out there by some amazing teachers. Stop on over at Primary Pizzazz and check out her great giveaway!
One winner will receive a $25 gift card to TPT and a $25 gift card to Amazon!
Also--over at Fancy Free in Fourth an amazing giveaway is taking place. Lots of bloggers are involved and there is so much cool stuff I can't even begin to name it all! So head over there and check that out as well.
Over at Rulin' The Roost she is giving away $80 to VistaPrint! :)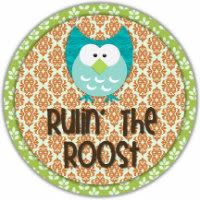 There is so much cool stuff going on out there in blog land. Have fun blog stalking watching! :)