So I've been seeing the Currently stuff by Farley over at Oh' Boy Fourth Grade and thought..why not?!
Click on her button to find out more about it!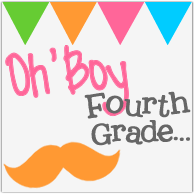 So I've been working on my Open House stuff and trying to get back in the swing of things---all though I'm having sort of a hard time with that. I decided I'd put some stuff together and see how it goes.
First I wanted a welcome banner but didn't want anything too big to hang, so I made this Owl Welcome sign to hang and attached ribbon to make it more fun!
(yes that's my shower curtain--:) the lighting is terrible)
Sorry about the lighting...I was trying to find the best place in the house but hmm...oh well. The owls are blue if you can't see them very well (courtesy of the3amteacher) and I attached ribbon in the middle of each to tie them together.
I also made some pencil toppers to put on pencils that I'll give the students at open house night. I teach K but I made them for Pre-K, K, First, and Second Grades.
I continued on and made a variety of open house items to put in this packet such as:
As well as the pencil toppers, sign in sheets, welcome signs (print and fold), a class wish list and other items.
Head on over to my TPT store and grab your Open House packet.