It's that time again---currently time!!! Link up with Farley and see what everyone else is currently up to!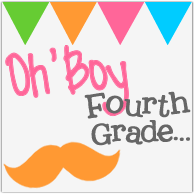 Listening---
To a Hallmark movie. I never watch these but I'm the only one home and I need some background noise! :)
Loving---The weather! It has been absolutely gorgeous here the past two weeks. Beautiful fall weather (of course it'll be 87 on Friday--but who cares!)
Thinking---I should go ahead and do next week's lesson plans.....we shall see.
Wanting---I'm ready for Friday. My hubs will be home then after being gone ALL week long. He finally got a new job!! Woohooo and has been in training out of town this week...of course he will have to be gone next week too, but at least I'll see him this weekend.
Needing---Nothing...pretty blessed.
Treat---Here's a little treat for ya!! Click on the pic to grab it up!
My October Products are 20% off at my TPT store!!!