Whew...it's been a lonnngggg week. Anyone else agree?? I have crashed each night on the couch when I've gotten home...exhausted....ugh.
But I'm so excited!!! I've reached 100 followers!!! So not only am I involved in Keepin' It Kool In Kindergarten's 100 follower giveaway--now I need to begin planning my giveaway! :)
So first of all---click on the link to enter this most amazing giveaway by Khrys for her 100 follower celebration. I'm so lucky that I am able to be involved in her giveaway. I sooo wish I could enter it! :)
I am also beginning to plan my giveaway for reaching 100. I have a couple of amazing bloggers who are offering up a few things for my giveaway. If you would like to offer up something---shoot me an email!!!!
I saw that Lisa over at Growing Firsties and Katie from Teacher to the Core are having a Shout Out Linky party. I thought I'd link up because who doesn't deserve a shout out!
My first shout out goes to an amazing blogger who has a few more followers than I do. She has wonderful posts and a lot of her posts go right along with how I seem to be feeling that day.
It's Heather from Heather's Heart.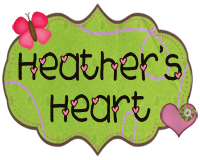 I love how she posted about how sometimes it's just hard to blog. There are so many blogging "rules" and it can be a little confusing/overwhelming. And she also discussed how sometimes it feels as if it's a competition, but she put up this picture and I loved it because well...it's true. I also need to quit worrying about if I post too much, or not enough, or what if what I have to say isn't good enough, or what if I don't take as many pictures as I would like, yadda yadda yadda.
I, too, just need to stop, be grateful that I can do this, that I am in this position, and move on from there. I enjoy it and who cares if someone doesn't read what I posted about. I care and that's that. Thanks Heather for all your great words of advice and posting about what, I'm sure, many of us are thinking.
She also has some wonderful Groundhog activities. We actually watched some of the same videos in our classroom this week that she watched. She has an awesome freebie for math for Groundhogs. So grab it up on her post---even if it is for next year!
My next shout out goes to someone who has less followers than I do and I sure hope you hop over to her blog and leave a little shout out!!! And become a follower.
It's Jessica over at Fun in PreK-1!
She has the cutest ideas and activities. One of my favorites is one that she actually posted about today. It's her Outer Space Adventure activities. Her littles did some really cute activities such as painting the moon and making squishy suns!
Check out her pictures.
She is also giving out a freebie emergent reader. What a great activity to add to your space unit!!!
Her kiddos also created If I Were An Astronaut book!! I hope you head over to her blog and see some other things that her littles did!
Also---if you haven't heard by now--Teachers Pay Teachers is having HUGE one day sale on Superbowl Sunday!! Everything in my store will be on sale and then TPT is giving an extra 10% off your purchase! Make sure you head over to all of your favorite stores on Sunday and rack up on some great items! I know I already have a few things in mind!!!