February? Love teaching during this month! What's one of your most favorite things this month to teach?
It's time to link up----well past time---like I'm a couple of days late but betta late than neva right? :)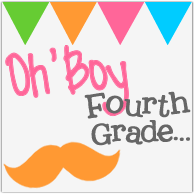 Listening---
Bath Crashers. I have like two baths they can crash. Anytime. Send them my way you if know them! :) Totally wish I could have this done!
Loving---
The snow is GONE! Here in eastern NC we are hardly equipped to deal with ice and snow. So last week shut.us.down.quickly. I was able to finally go back to work today after only going ONE day last week....
Thinking---

I could totally take a quick nap right now. But probably not a good idea at almost 9 pm. Right?

?
Wanting---
What do they put in Girl Scout cookies that make it where you HAVE to eat more than one? Like at a time. In one sitting. Like 2-3 peanut butter patties are gone. Likethat.
Needing---
To finish paperwork. It never ends does it? Oh, well. It can wait. Again.
2 Truths & 1 Fib---
I get up at 5 am every day to work out. NOT HARDLY. I'm up at 6 every day (b/c the dog wakes me up rightontime!) And then I get ready for work. I WISH I did that.
Yes I've hit two deer with the same car. I drove what we affectionately called "the tank" senior year of HS and most of college. Hit two deer. It was tough.
And I did just read an entire book earlier. Granted it wasn't that long. But I started and finished it tonight.
If you haven't heard---a group of us are having blog hop. Great freebies and you can enter to win an item from EACH of our stores.